Certified Postpartum Doula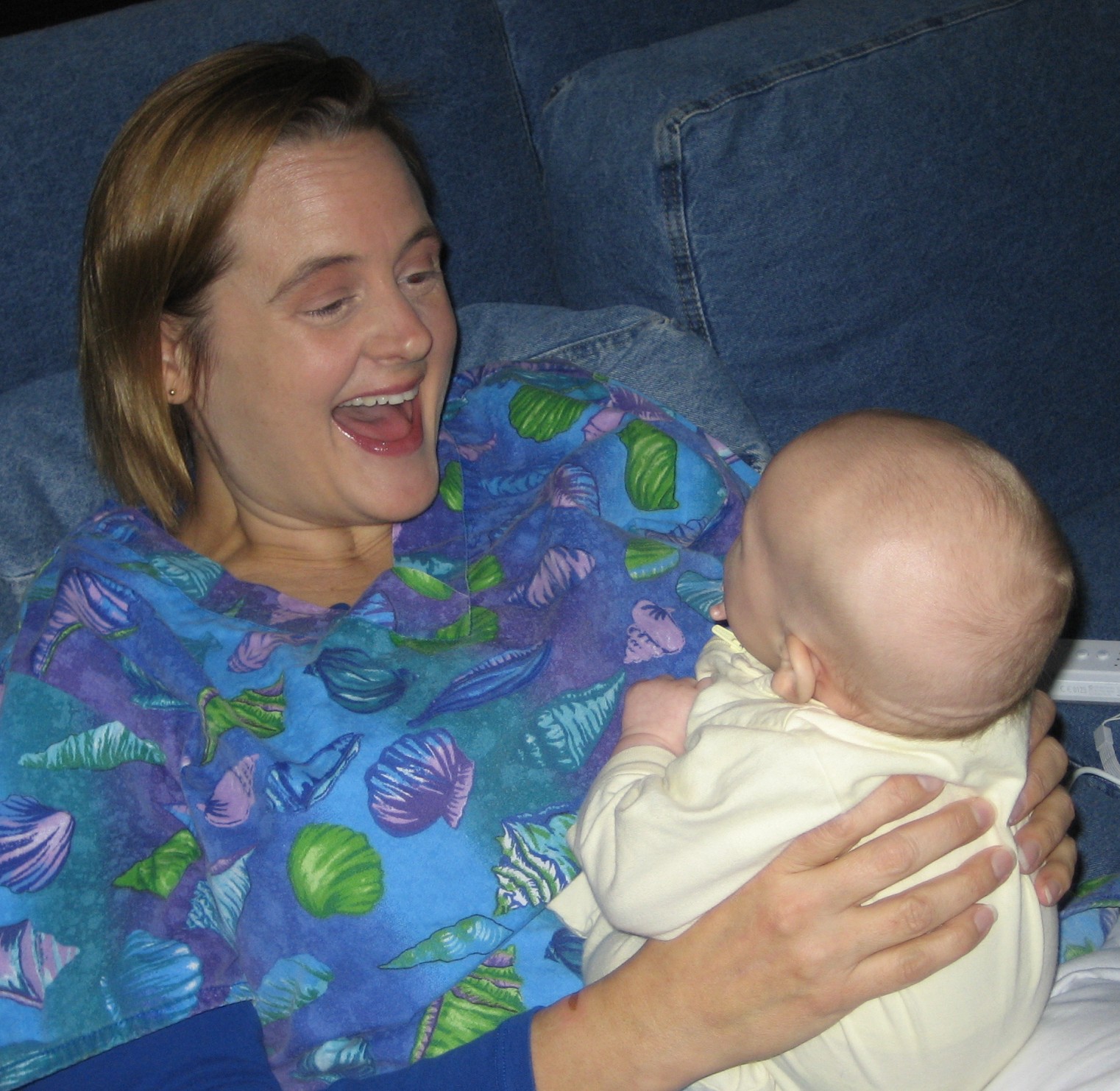 Congratulations on your new, or soon to be here, baby!  You are wondering what exactly is a Certified Postpartum Doula & Newborn Care Specialist.  First of all I am a certified Postpartum Doula. The traditional definition for a Doula is a  "a woman who serves."  I am referring to it as a trained experienced professional who provides her knowledge and support during the postpartum period.  I will provide support to your family for the first few weeks/months to make the transition a bit less overwhelming for your family. Traditionally I would have been called a newborn nurse* or night nurse*.
One way to aid in your planning and preparation for your new little one is to engage a Certified Postpartum Doula & Newborn Care Specialist to help you recover just after childbirth. The early weeks after coming home is often referred to as the fourth trimester, which can be busy and sometimes stressful. Typically, I will come into your home for a few weeks to a several months to help you and your family become comfortable with your new role as new parents or parents of two etc…  I will help you adjust to your new normal by instructing the current practices in newborn care. As the primary care provider you mostly care for your newborn, I am there as support. I take care of some of the background needs so you can focus on the needs of your new baby with the comforting knowledge that I am there to help and answer any questions.
As a Postpartum Doula I will provide support by helping with feeding (positioning), organizing the nursery, attending to the Baby and Family's Laundry, making meals and tiding the kitchen. Allowing you the freedom to get to know and understand this new little life and become comfortable with your new responsibilities and helping you to find your "new normal."
I can be there the day you bring the baby home with helpful knowledge and experience in many areas:  
Formula and breastfeeding, I will help you learn to feed the baby (positioning, etc.), including current practices in feeding.
Extensive experience in infant care, colic, equipment care, sleep, bathing, skin care and infant massage and can help you recover after childbirth.
Certified in infant CPR, knowledge of communicable diseases, SIDS and Shaken Baby Syndrome, signs and symptoms of illness, well-baby doctor visits, immunizations and equipment safety, e.g., how to make sure that car seat is correctly installed in your car.
Assist with normal postpartum care and illness; C-section recovery and illness; what to expect as you are recovering; sleep deprivation, episiotomy; role of sleep, rest, hydration and healthy nutrition.
Provide nighttime feedings including getting up to help the mother if she is breastfeeding; just hand the baby back to me after feeding and I will burp, change diapers and settle him back down to sleep.
teach you to create a nurturing, stimulating environment for baby during his waking hours.
Help with sibling adjustment, roles and integrating the newborn into the family structure.
Set up a daily routine if desired so that helps everyone in the home feel more secure allowing the entire family to get the rest you all need.
I am flexible with the help you require, I can do 24 hours a day or 8-12 hours a day/night. 
Travel with the family
*This field has been traditionally referred to as a "baby nurse" or "newborn nurse" Newborn Care Specialist and a Postpartum Doula are not a Registered Nurse.